Description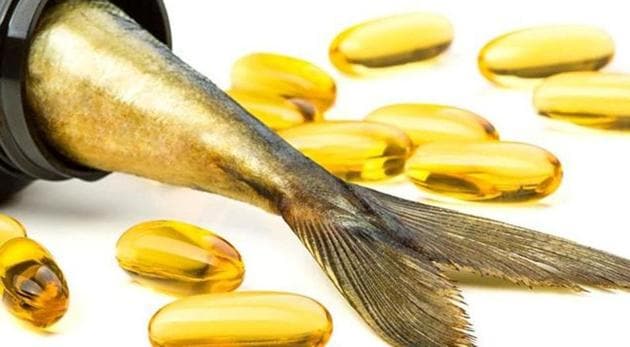 RedSky Fish Oil Omega-3 contains 2 main ingredients in the Omega 3 complex:
1)  EPA (Eicosapentaenoic acid)
2) Docosahexaenoic acid
Fish oil whole supplements may reduce some of the risks associated with heart disease. It may prevent heart attacks or strokes.
Fish oil supplements may help reduce waist circumference, as well as aid weight loss when combined with diet or exercise.
It has strong anti-inflammatory effects and can help reduce symptoms of inflammatory diseases, especially rheumatoid Arthritis.
Liver disease is common in obese individuals. Fish oil supplements may help reduce fat in your liver and symptoms of non-alcoholic fatty liver disease.
Fish oil supplements — especially EPA-rich one Behavioural disorders in children can interfere with learning and development. Fish oil supplements have been shown to help reduce hyperactivity, inattention, and other negative behaviours — may help improve symptoms of depression.
People who eat more healthy fish with Omega 3 have slower age-related mental decline. However, prevent or improve mental decline in older adults.
A higher intake of fish and fish oil during pregnancy may reduce the risk of childhood asthma and allergies.
Higher omega-3 intake is associated with higher bone density, which could help prevent bone disease.
What is a Certificate of Analysis?
A Certificate of Analysis is a document issued by Quality Assurance that confirms that a regulated product meets its product specification.

They commonly contain the actual results obtained from testing performed as part of quality control of an individual batch of a product.
Business Solutions
We at RedSky Medical are ready to supply businesses ranging from small to large scale operations.
We offer Health Canada approved
PPE (gloves, surgical masks, disposable/reusable gowns, sanitizers).
Air purification systems,
Hard level disinfectants (Vital Oxide) 
If you or your organization are requiring bulk purchases on a consistent basis (monthly, quarterly, annually or any type of period) please email info@redskymedical.ca with your contact info, shipping address, order quantities we would get back to you under 24 hours.
Payment & Security
Your payment information is processed securely. We do not store credit card details nor have access to your credit card information.